Why Do Agents Leave?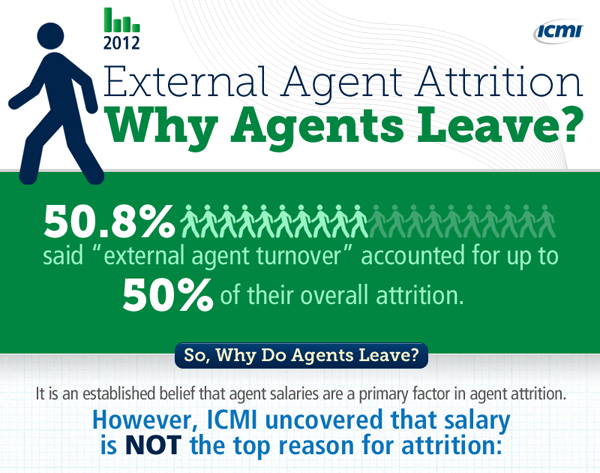 Agent attrition has long been a topic of concern for contact center management. Whether they trickle away or leave in droves, we're left wondering: Why? ICMI recently surveyed more than 400 contact center professionals to find out the top drivers of attrition. 
To find out more of what ICMI uncovered, purchase the 2012 report, or download the complimentary whitepaper, Driving Agent Attrition: The Affect of Salary, Attrition Goals and Satisfaction on Turnover.